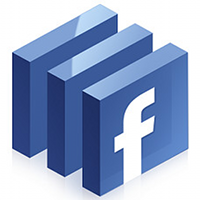 As of this February 28, Facebook will limit developers using the social network's platform to only work with approved advertisers that have signed a list of terms — in other words, applications won't make any money unless they follow the site's rules.
These terms consist of 12 numbered items most recently revised at the end of 2010. Among other key points on this list, Facebook prohibits advertisers from obtaining, using or sharing data that the social network gives to developers. And vice versa. Of course, the verbiage describing these limitations makes them sound much more complex.
And information here refers to stuff contained in users' profiles and identities.