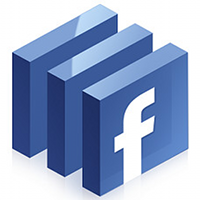 Facebook has temporarily disabled the code that would have shared individual users' mobile phones and street addresses with third-party developers, heeding the outcry from consumer privacy activists and the media ever since Friday's announcement of the now-halted functionality.
The following explanation went up on one of the company's official blogs late last night:
"On Friday, we expanded the information you are able to share with external websites and applications to include your address and mobile number. With this change, you could, for example, easily share your address and mobile phone with a shopping site to streamline the checkout process, or sign up for up-to-the-minute alerts on special deals directly to your mobile phone.
As with the other information you share through our permissions process, you need to explicitly choose to share this data before any application or website can access it, and you can not share your friends' address or mobile number with applications. Also, like other data you make available to third party apps and websites, you can always clearly see and control the ways your information is being used in the Application Dashboard.
Over the weekend, we got some useful feedback that we could make people more clearly aware of when they are granting access to this data. We agree, and we are making changes to help ensure you only share this information when you intend to do so. We'll be working to launch these updates as soon as possible, and will be temporarily disabling this feature until those changes are ready. We look forward to re-enabling this improved feature in the next few weeks."
Is there a way for Facebook to amicably reconcile the intended functionality for developers with the criticisms of privacy activists and consumers? What feedback do you have for the company?